Richard Yip (1919-1981)
Abandoned Mine, 1953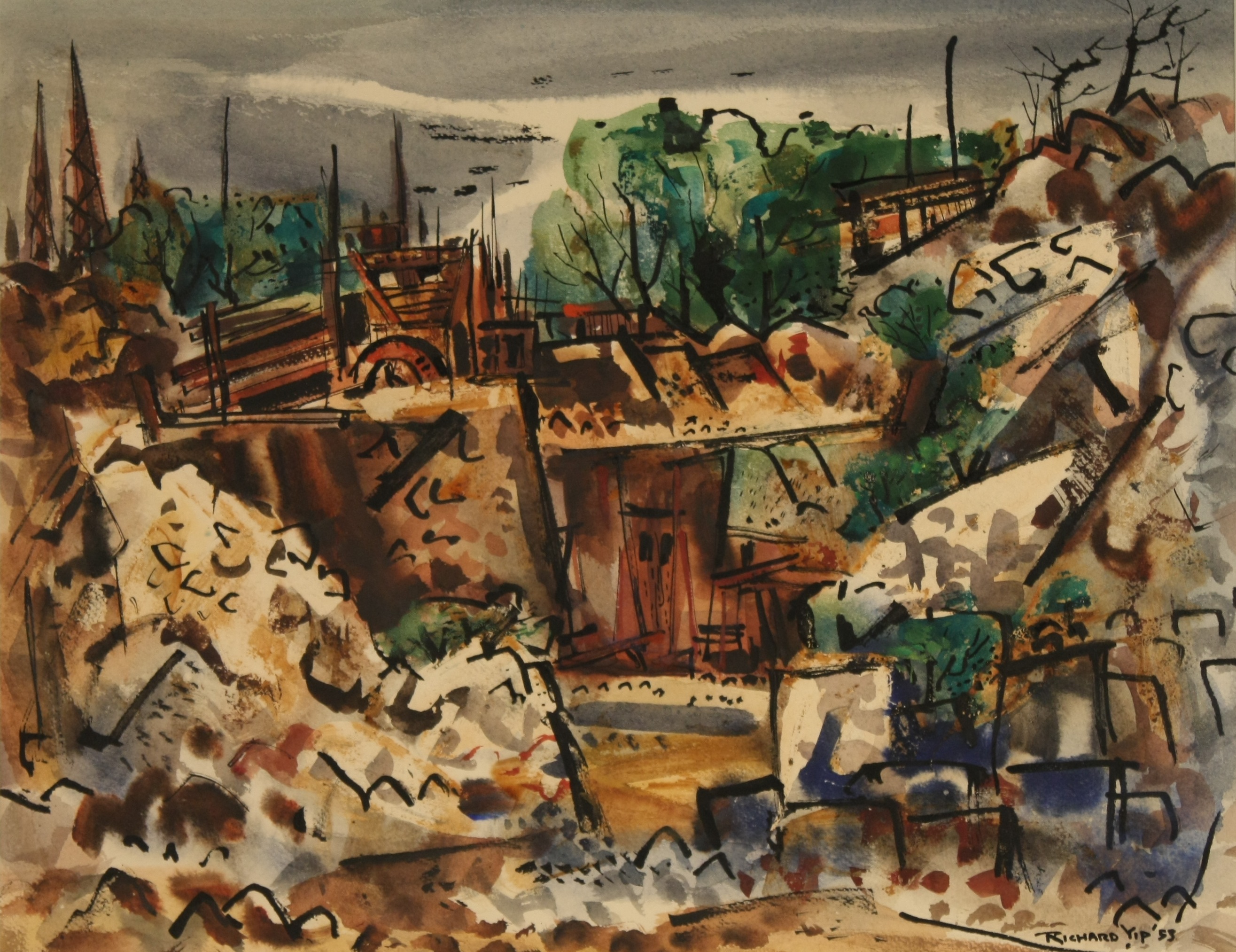 Watercolor on paper, 15 x 19 in. (inside mat); signed: l.r. "Richard Yip '53"
Mine Forms, 1954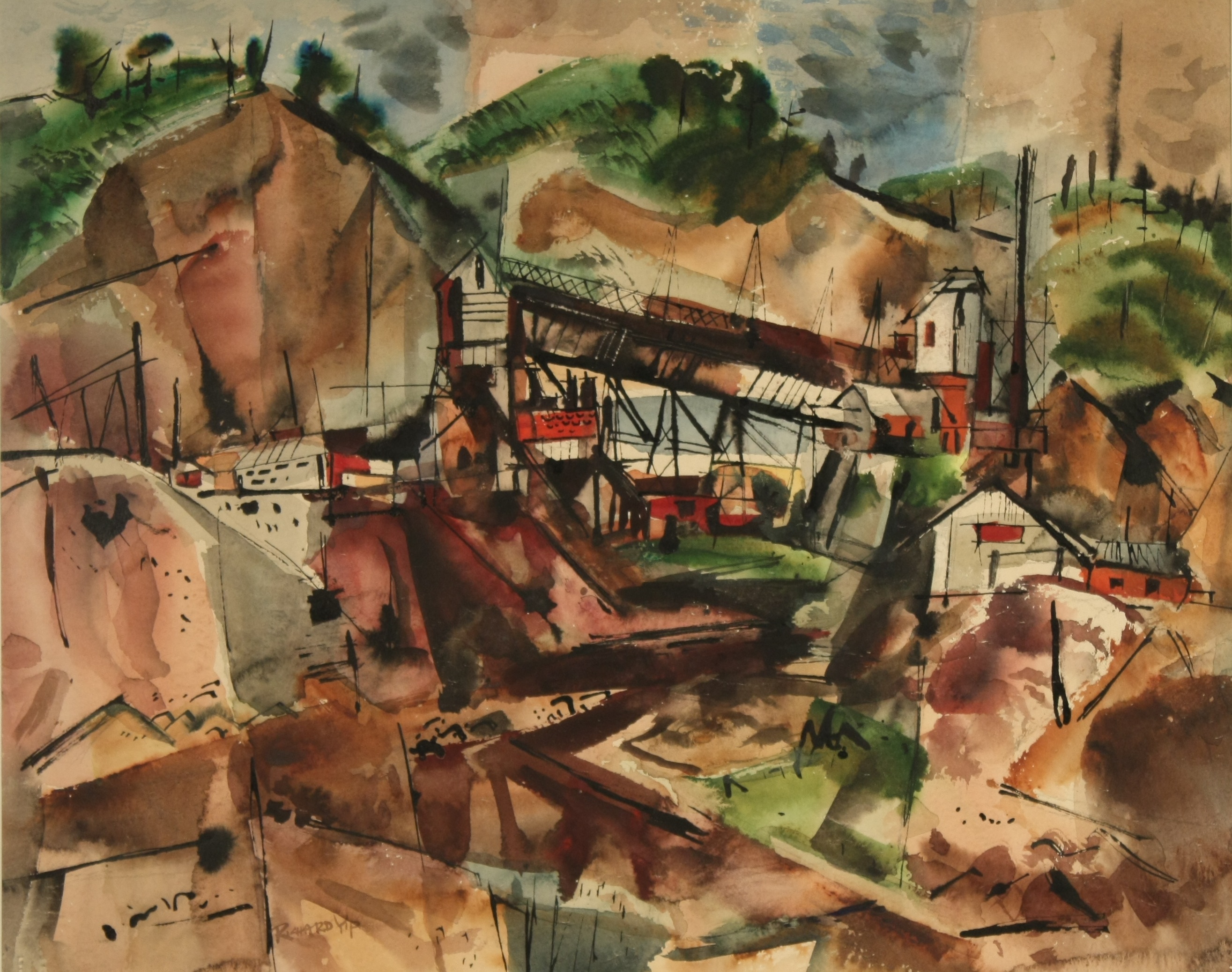 Watercolor on paper, 15 x 19 1/4 in. (inside mat); signed: l.c. "Richard Yip" in pencil on mat "54"
_______________________________________________________________________________________
California, located on the Pacific Rim, boasts many Asian-American artists. Richard Yip immigrated to America from China in 1931 and spent his teenage years growing up in Stockton, in California's agricultural San Joaquin valley. His art training came from three main sources – the California College of Arts and Crafts in Oakland, a trip to China, and the University of California, Berkeley. Most of his career he taught art – at Delta, at the College of the Pacific in Stockton, and at Stanislaw, gave numerous watercolor workshops, conducted private classes, and led painting trips to various parts of the world. Yip specialized in watercolor painting in which he used a variety of techniques from wet watercolor applied to wet paper, to dry brush and pigments applied with implements other than brushes. Some works are three dimensional while others are almost abstract. The two paintings Abandoned Mine and Mine Forms are of the latter type. Modernist watercolorists are rare in California, and Yip's proclivity may have been inspired by studies at the University of California, Berkeley, where modernist watercolorists John Haley and Erle Loran taught. In such works formal design principles such as pattern, balance, and exposure of white paper dominate and "flatten" a realistic scene into an abstract composition. The straight black lines visible in both works may be an example of Yip's use of Popsicle sticks to apply paint, something his students called "Yip sticks." (Other artists of the early 1950s used dried twigs and other non-traditional applicators to obtain interesting effects.) The artist's widow recalls that all Yip's mining scenes were painted in the mother lode country, around Sonora, in the foothills of California's Sierra Nevada just east of Stockton. (The picturesque terrain was infinitely more picturesque than the flat Central San Joaquin Valley.) These trips ranged from 1-2 week-long excursions for 20-30 students with 1-2 night hotel stays in a series of towns, to planned one-day excursions with family or friends and even to spontaneous trips. Wives and children remained in camp or at the lake while Yip and students scattered to make sketches, returning to a convenient central location to picnic, view a painting demonstration, and to work up watercolors from sketches. The exact mine these paintings depict is unknown, but they do reflect the Sonora area's particular type of mining – drift. After placer sources dried up, miners discovered they could reach underground pockets of gold by tunneling horizontally into the side of a hill.